New data on diversity in the UK games industry published today
Home > New data on diversity in the UK games industry published today
The results of a UK Games Industry Census have been published as a report online today, authored by Mark Taylor.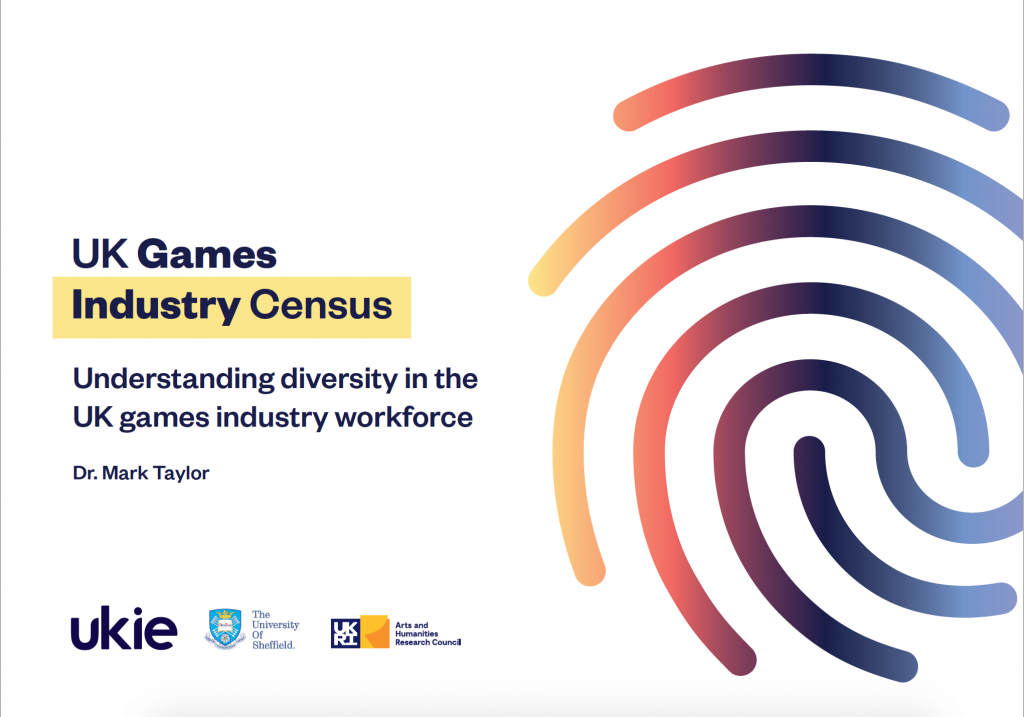 The report summarises work that began as part of the 'What constitutes good data in the creative economy project. Jedrzej Niklas, Helen Thornham & Mark Taylor worked with Ukie to understand questions of diversity in the UK games industry. This involved a range of different elements, including understanding attitudes towards data use in different games companies, as well as understanding best practice in collecting and retaining data in the creative industries. There'll be more work coming out on these topics in the future.
This particlar report emerges as part of Mark's subsequent Mark's AHRC-funded Leadership Fellowship (Creative Industries): Understanding and Challenging Inequality in Culture (2019-2021). In collaboration with Ukie, survey data was collected from 3,200 people working in the games industry. Following Susan Oman's (2019) recommendations on improving equality monitoring data practices, the survey and wider project were designed in collaboration with the games sector. This improved representation in the survey data of historically underrepresented groups. It also improved understanding of how to address pressing questions in a way that people felt comfortable with how their data would be used.
The report published today summarises who works in games based on three key sets of questions, about the kind of work people do, their personal characteristics, and their backgrounds. The report also goes into more detail on the key issues of job role, nationality, education, and mental health. The report authors did their best to extend some of the analysis that's seen in reports on other sectors in the CCIs, with a particular focus on intersectionality. The data underlying this report will also form the basis of academic publications that Mark will write as part of his AHRC fellowship, so the analysis will extend beyond what's been published in this report.
The games sector is similar to other parts of the cultural and creative industries in some ways, but very different in others. It is predominantly male, at 70%, and 62% of people working in the sector grew up in households where the main income earner worked in a managerial or professional job: the highest proportion of any of the CCIs other than publishing. In generating this figure, we used the same measures that have been rolled out by Arts Council England. This means that the estimates can be compared with other key sectors, including the arts and broadcasting.