Introducing the Advisory Group for our current research
Home > Introducing the Advisory Group for our current research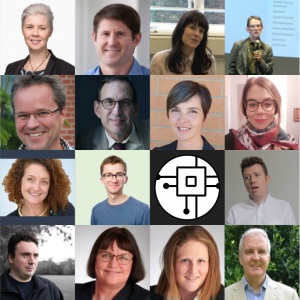 We are delighted to introduce the stellar line up of the Advisory Group for our current research project, Living With Data: knowledge, experiences and perceptions of data practices. The fantastic Advisory Group made up of 14 experts from across public sector, civil society, advocacy and research domains. The Advisory Group will give us advice and feedback on the research we undertake, draw our attention to related work and other stakeholder groups with which we should be engaging and help us disseminate our findings.
Natalie Banner, Understanding Patient Data's lead.
Geert Bogaerts, chief executive officer at PublicSpaces.
Geoffrey Bowker, professor of informatics at the University of California, Irvine.
Katherine Davies, senior lecturer in sociology at The University of Sheffield.
Todd Hartman, senior lecturer in quantitative methods at The University of Sheffield.
Rhia Jones, human data interaction lead at BBC Research & Development.
Tom MacInnes, head of data at Citizen Advice.
Gaia Marcus, head of the National Data Strategy at the Government Department for Culture, Media and Sport (DCMS).
Jo Pedder and Judith Jones, heads of regulatory strategy at the Information Commissioner's Office (ICO).
Aidan Peppin, researcher at the Ada Lovelace Institute (or Ada).
Joanna Redden, a senior lecturer at the Data Justice Lab at the University of Cardiff.
Sam Smith from medConfidential, which defends the confidentiality of medical records.
Joseph Turow, professor of communication at the University of Pennsylvania in the USA.
Julian Williamson, senior user researcher at the Department of Work and Pensions (DWP), the British government department responsible for welfare and pension policy.
For more information about all members and what they will do, visit our page dedicated to them.