Data, diversity and inequality in the creative industries
Home > Previous research > Data, diversity and inequality in the creative industries
Mark Taylor, Orian Brook, Susan Oman, Lorna Richardson, Robin Steedman, Helen Kennedy, Kate Oakley, Darren Reed
Background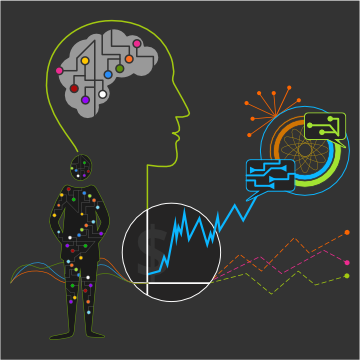 There is now a considerable scholarly literature on issues of inequality and lack of diversity in the cultural and creative industries. It is also well-acknowledged as a problem in policy circles, with concerns expressed on grounds of social justice, representation and economic efficiency. Large-scale studies have shown that work in the creative economy is disproportionately done by white men from better-off backgrounds, while cultural consumption, particular of publicly-funded-arts provision, is skewed towards better off and older audiences. The former finding clearly raises questions for publicly funded arts and media organizations in particular, as the recent pay audit at the BBC demonstrated, but it also represents a serious challenge for commercial organizations.
Following recent work (O'Brien et al, 2017) we understand inequality in the creative economy to consist of three interrelated dimensions: workforce, audiences, and content. Our projects concentrated on the first two issues, which lend themselves to analysis through numeric data.
Another issue that creative industries are addressing is the widespread availability of digital data of all kinds. Data gathering and tracking are increasingly ubiquitous, and datafication is a transformation disrupting social and cultural life in all its forms, it has been claimed (eg by Couldry, 2016). Digital data are seen as ever more vital to the UK's growth and prosperity and are expected to benefit the future economy significantly. In this context, the analysis of data plays an increasingly important role within the creative industries, as within society at large: data visualization and analytics, for example, are increasingly integrated within the creative industries, in e-sports, cultural heritage, in open data and civic engagement initiatives and other emergent applications and initiatives.
These social and economic conditions require new skills and literacies. Data-related skills are required within the creative industries as in other sectors, and these competences are required at various levels: in 'big data' analytics; in intervention analytics (using intermediary tools, eg in e-sport); in more practical, everyday analytics. This pressing need to become a data-capable nation has provoked widespread concern about people's abilities to make sense of data, understand data-related practices, and make use of and act upon data. We are experiencing a 'big data divide', it has been argued (boyd and Crawford, 2012), in which access to data and related skills and expertise is unevenly distributed, and in which cash-strapped creative industries are often on the wrong side. This divide needs to be overcome if we are to move towards a more confident, inclusive, innovative and dynamic digital society and to prepare for the future role of the data economy in the UK's growth. Thus policy makers and research funders in the UK, EU and beyond have identified enhancing data skills and literacies as a key priority, to ensure social well-being and economic prosperity in a future in which the data economy will play an integral role (for example, in a recent UK Digital Strategy report, in the ESRC's 'Ways of Being in a Digital Age' scoping study report, and in various EPSRC strategy documents).
Case study projects
Orian Brook (working with Mark Taylor) worked with The National Theatre Archive, which represents a huge resource in understanding inequality on and off stage since the NT's foundation in 1976. The archive includes details on cast members, creative teams, backstage teams, texts themselves, and audiences. In addition, the NT holds data on its current workforce and regularly surveys its audience to understand its diversity and its attitudes. Working in collaboration with the NT's Director of Data Insight, a Fellow would be able to develop a self-contained research project investigating the relationships Orian explored the extent to which diverse productions attract diverse audiences, and the relationships between work at the NT and in other stage and screen environments. Orina's research focuses on social and spatial inequalities in the creative economy, with a focus on how space and class interact in explaining both cultural participation and creative careers.
Susan Oman (working with Kate Oakley) worked with Arts Council England (ACE) and fifteen of its funded organisations to understand issues related to data and inequality in the sector and to realise a collaborative measure of social mobility most suitable for the creative professions. Susan has a background in partnership working across HE and the cultural sector. Susan's work interrogates how data 'works' at different levels in society and how it 'moves' to inform institutional practices or reflect social change.
Lorna Richardson (working with Darren Reed) worked with Digital Creativity Labs at the University of York to look at gender in eSports. She used diverse analysis techniques to investigate the place of gender in online eSports talk. Lorna specialises in digital heritage, digital ethics, and social media research methods. She is an archaeologist by training, with a special interest in digital forms of archaeology and digital public engagement with heritage.
Robin Steedman (working with Helen Kennedy) worked with BBC R&D to explore what diverse audience groups think and feel about signing in to access BBC services, a process which was being rolled out at the time of the research. She investigated what diverse audiences know, think and feel about the data that they share through signing in, about what happens to these data and what should happen to them. This project was called Signing In and is described in detail on the Signing In webpage on this website. Robin has a background in film and media industry studies and her previous research focused on how class and gender shape the working biographies of female filmmakers in Nairobi, Kenya.
More information about the project
Data, Diversity and Inequality in the Creative Industries (or DDI) ran from January to August 2018, and was funded by the Arts and Humanities Research Council's Creative Economy Engagement Fellowship Scheme (or AHRC CEEF).
DDI was co-ordinated by Dr Mark Taylor of The University of Sheffield, with Professor Helen Kennedy (University of Sheffield), Professor Kate Oakley (University of Leeds) and Dr Darren Reed (University of York) as co-investigators. Four Creative Economy Engagement Fellows explored data about creative industry workers and audiences in order to understand patterns of diversity and inequality within the sector.