'Key terms for a critical theory of living with data', a Living With Data panel at #ICA22
Home > 'Key terms for a critical theory of living with data', a Living With Data panel at #ICA22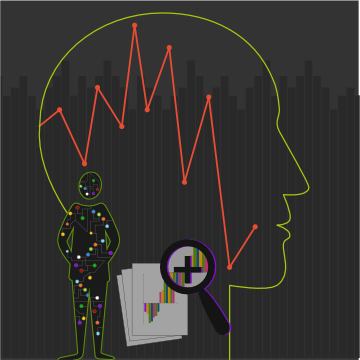 Living With Data team members have put together a panel for the International Communication Association conference in Paris at the end of May (#ICA22). Called 'Key terms for a critical theory of living with data,' it brings together leading scholars from around the globe who will reflect on key terms which together might constitute such a critical theory, which takes account of the unequal power relations which shape experiences of living with data and which acknowledges the small acts and bigger possibilities of agency in life with data.
The key terms to be discussed are: inequalities; infrastructure; intimacy; recognition; and the good life.    
Inequalities, Hannah Ditchfield & Helen Kennedy, University of Sheffield, UK
Proposes that a critical theory of living with data needs to be informed by the myriad ways that inequalities cut through data-driven systems.
Infrastructure, Paola Ricaurte Quijano, Tecnologico de Moterrey, Mexico
Examines infrastructures as fundamental political, epistemological, ethical, and socio-cultural element of knowledge assemblages, the backbone of datafied society.
Intimacy, Kath Albury, Swinburne and Jean Burgess, QUT, Australia
Considers the ways in which data has intruded in the intimate zones of everyday life and the models of data ethics that might take this into account.
Recognition, Joao C. Magalhães, University of Groningen, Netherlands  
Explores the profound ways in which datafication may alter the conditions under which recognition or misrecognition are bestowed, perceived, and demanded in people's everyday life.
The Good Life, Stine Lomborg and Signe Sophus Lai, University of Copenhagen, Denmark
Considers what it means to live a good life in an age of datafication.
Together, these terms help us understand the ways in which datafication shapes lives. They seek to identify where there is scope for agentic engagements with data, providing a vision of datafication that can help us to challenge existing, unequal data power relations and to mobilise data in order to enhance social justice.