Helen Kennedy to deliver lecture in prestigious series at the Humboldt Institute for Internet and Society
Home > Helen Kennedy to deliver lecture in prestigious series at the Humboldt Institute for Internet and Society
Speech in Germany will outline the need to consider the 'everyday' impact of datafication.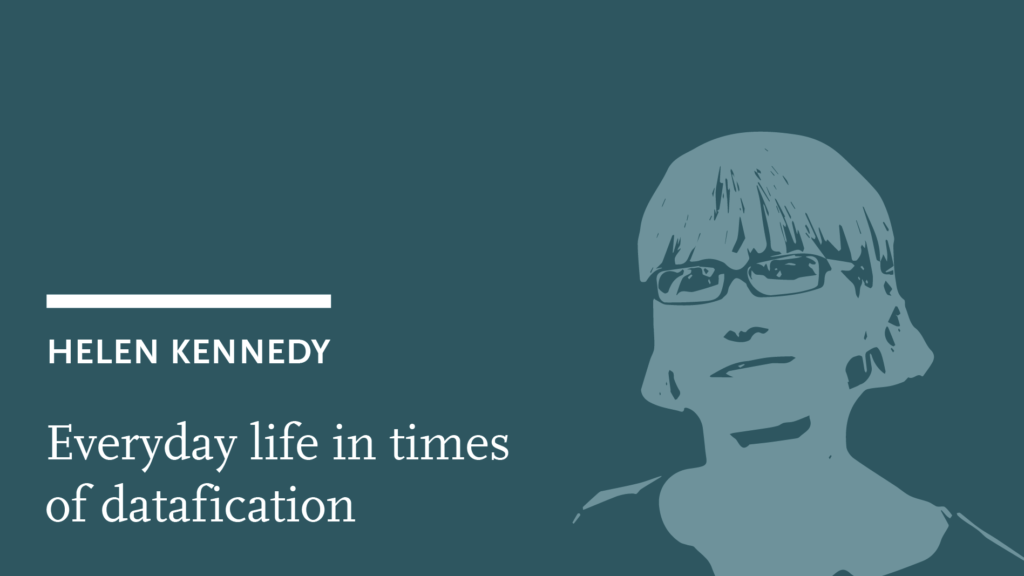 On Tuesday 16th November at 6.30pm (CET) Professor Helen Kennedy will give a live talk 'Everyday Life in Times of Datafication' at the Humboldt Institute of for Internet and Society (HIIG) in Berlin bringing the work of the Living with Data project to a European audience. The speech will be streamed live here and will also be available after the event.
The talk will argue that attending to everyday experiences of living with data can help us make sense of the digital society, especially in relation to the politics of datafication and data-related inequalities. Professor Kennedy will demonstrate, with reference to the work of the Living with Data project, that by using an everyday life lens, we can seek out acts of agency, which there is little scope for in visions of datafication conjured up by concepts like data colonialism and surveillance capitalism.
Professor Kennedy said "I'm honoured to be invited to speak in this lecture series, alongside some of the world's greatest digital society thinkers. I'm completely in awe of the other speakers in the series, and hope to add to their contributions by telling stories about people's everyday lives with data, something that I think is missing from the lecture series conversation to date.'"
Making Sense of Digital Society was launched in 2017 with the aim to develop a European perspective on the current processes of digital transformation and their societal impact. This high-profile lecture series has been host to notable scholars such as Manuel Castells, author of the influential "Information Age" trilogy.