Living With Data talks and events in 2022
Home > Living With Data talks and events in 2022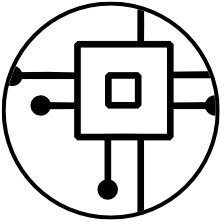 There will be lots of Living With Data presentations at conferences and events in 2022, some face-to-face, some virtual, some hybrid. Below is a list of what we already have lined up – more will follow!
31st March 2022: LWD PI Helen Kennedy was invited to present at a roundtable about public attitudes to data regulation, focusing specifically on the importance of context for people's attitudes to data uses.
26th – 30th May 2022: We are convening a panel entitled 'Key terms for a critical theory of living with data' at the hybrid ICA (International Communication Association) conference, part of which is in Paris. As part of the panel, LWD postdoctoral researcher Hannah Ditchfield will talk about the diverse ways that inequalities cut through attitudes to data-driven systems.
22nd – 24th June 2022: We will talk about different aspects of Living With Data research at the 4th international Data Power conference, a hybrid event taking place in Sheffield, Bremen/Germany and Carleton/Canada. Our presentations will see LWD CoIs Susan Oman talking about how people come to understand data uses and Mark Taylor talking about the relationship between awareness of and attitudes towards data uses. Advisory Board member Aidan Peppin from the Ada Lovelace Institute will discuss the implications of our findings for policy.
6th – 9th July 2022: Living With Data team members will join a panel at the EASST (European Association for the Study of Science and Technology) conference in Madrid which focuses on the automation of welfare. Here we'll reflect on public perceptions of apparently mundane automated processes within welfare provision which relate to identity verification, which reveal complex views beneath the surface of apparent acceptance of such processes.
29th & 30th August 2022: Helen has been invited to give a keynote lecture at a conference that will bring the Nordic Everyday Automated Decision-making Network to a close, in Copenhagen, Denmark.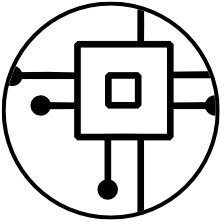 19th – 22nd October 2022: We have submitted a paper aboutmethods to the hybrid ECREA (European Communications Research and Education Association) conference, the face-to-face element of which place in Aarhus in Denmark. Our paper focuses on 'finding the sweet spot' between informing our participants of data practices and not leading them and 'listening to tangents', rather than dismissing what may at first appear as off topic or irrelevant.
2nd – 5th November 2022: We have submitted a paper to the international AOIR (Association of Internet Researchers) conference on fairness. The paper situates fairness in people's perceptions of everyday data uses, exploring the ways that people navigate the multiple meanings of fairness in relation to data uses.